Upcoming Events at Bluedog

Women's Guitar Clinic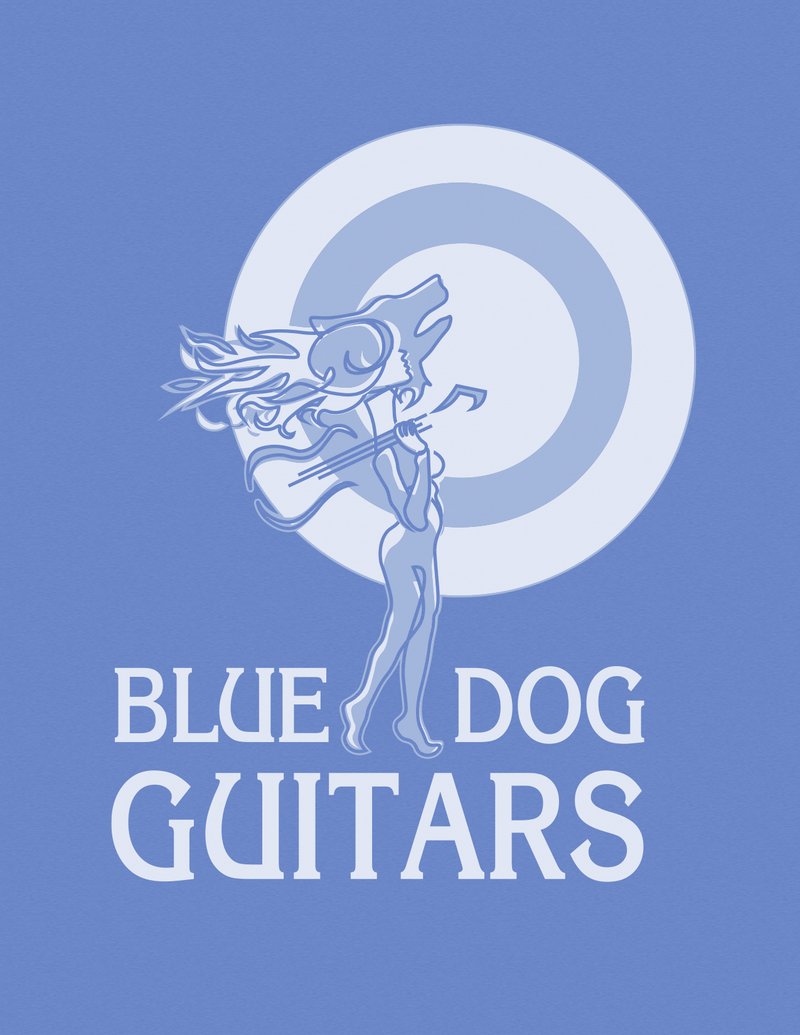 7-9 pm, Wednesday, August 15 2018
with Kris Schulz & Madeleine Elkins
at Bluedog Guitars
Did you know that over 50% of all new guitar purchases are made by women? And women over 50 are one of the fastest growing segments in the guitar world?
All ages and skill level welcome at our Women's Guitar Clinic!
There's something for everyone - from absolute beginner to advanced - in this workshop.
I attended the previous Women's Guitar Clinic with Kris - and it is such a warm, encouraging and welcoming environment!

This class promises to be even more amazing with the addition of Madeleine (she's got some serious chops)!
What you'll learn:
- Playing in different styles
- Right hand rhythm techniques
- Chord and vocal accompaniment
- Improvising in a group setting
- Camp Fire Guitar Jamming
- And much more!
$40 per person - Limited Spots available
Pre-register by calling Bluedog at 604-971-2893

And if you are wondering why men can't go to this particular workshop:
It's simply a more welcoming environment for women to learn in: men have dominated the guitar world since the parlour guitar was wrenched out of women's hands in the early 1900s. 
As the female owner of a guitar shop, I am very aware of the disparity in the guitar world and experience it everyday with customers who ask to speak to someone who knows something about guitars...
The women-only workshops have come about as a response to inquiries from Bluedog's female customers and we are more than happy to help level the playing field.
If you're lucky enough to participate, you'll quickly realize the all-woman atmosphere is very different than other learning environments. 
A bonus is facilitating women guitarists to meet each other!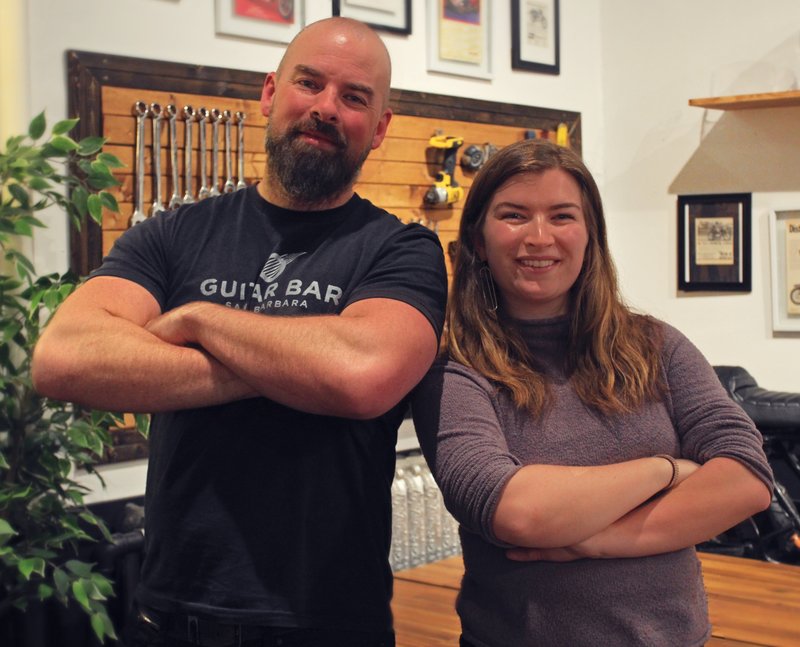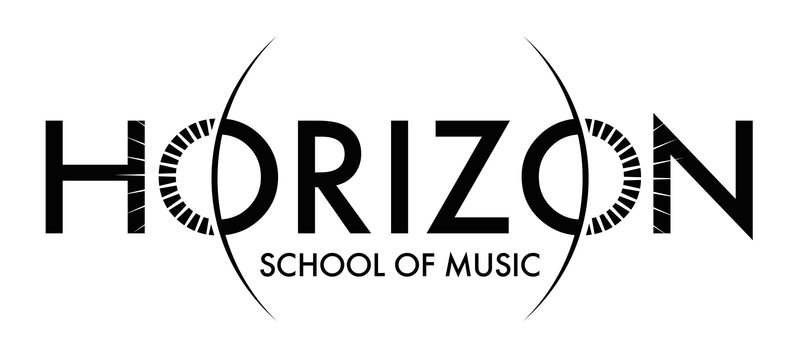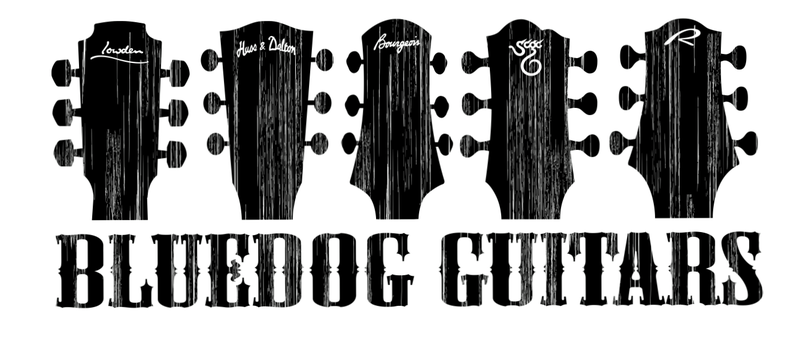 ---

OPEN MIC @Bluedog Guitars
Next date TBA

$5 / No Cover for Performers / Sign up on arrival
Guitarists and Singer-Songwriters who perform originals and cover material welcome!
OCanadawg Gourmet Sausage Food Cart will be serving supper.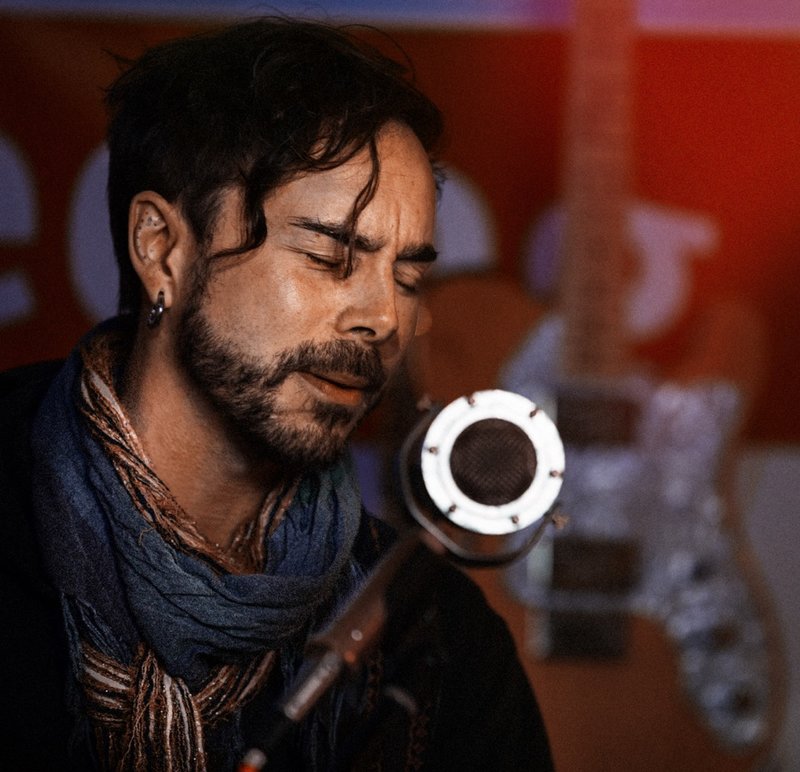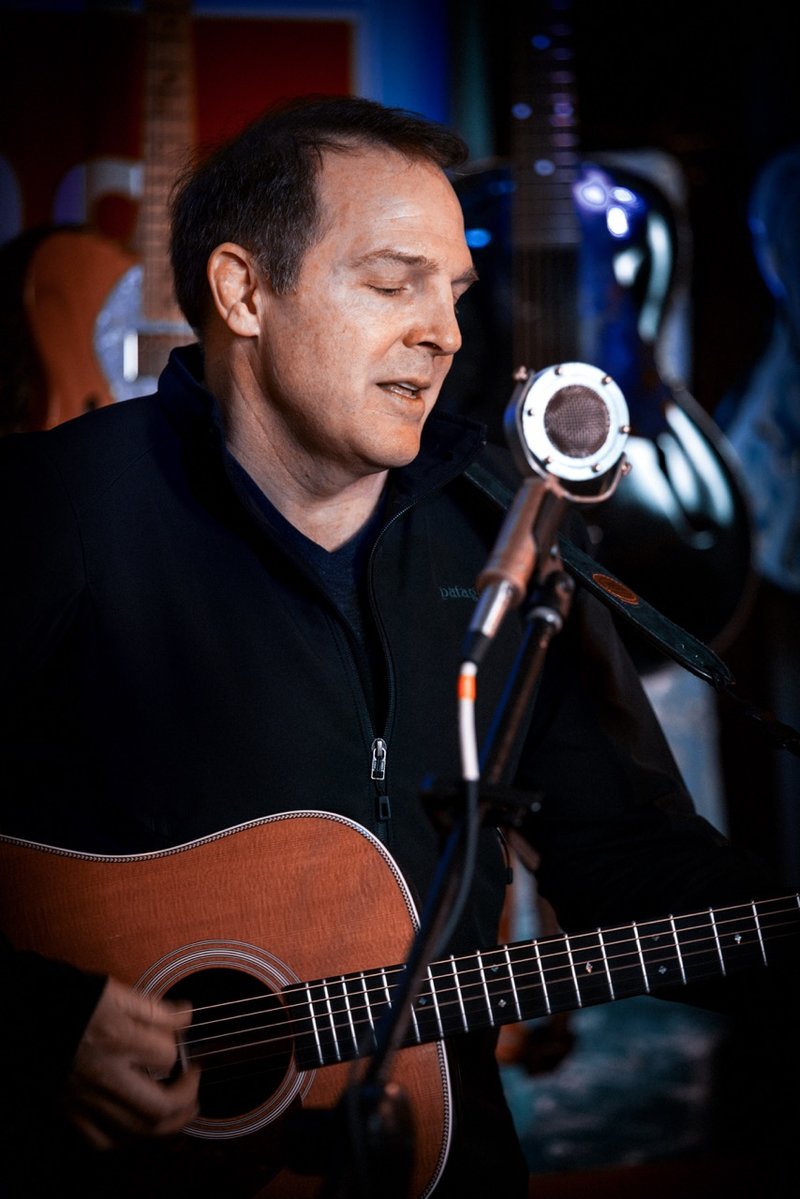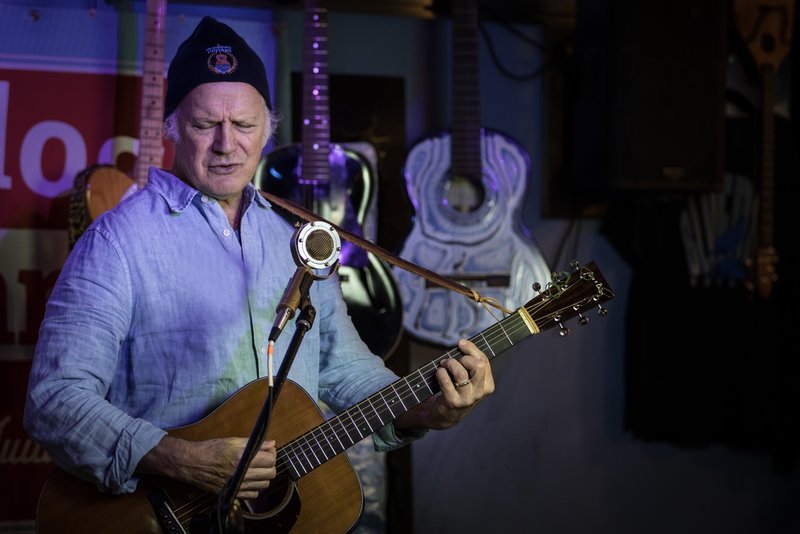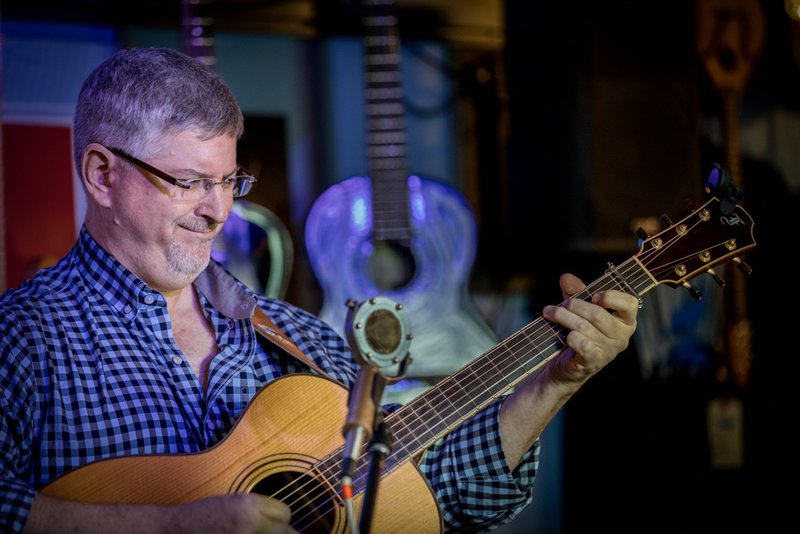 ---
---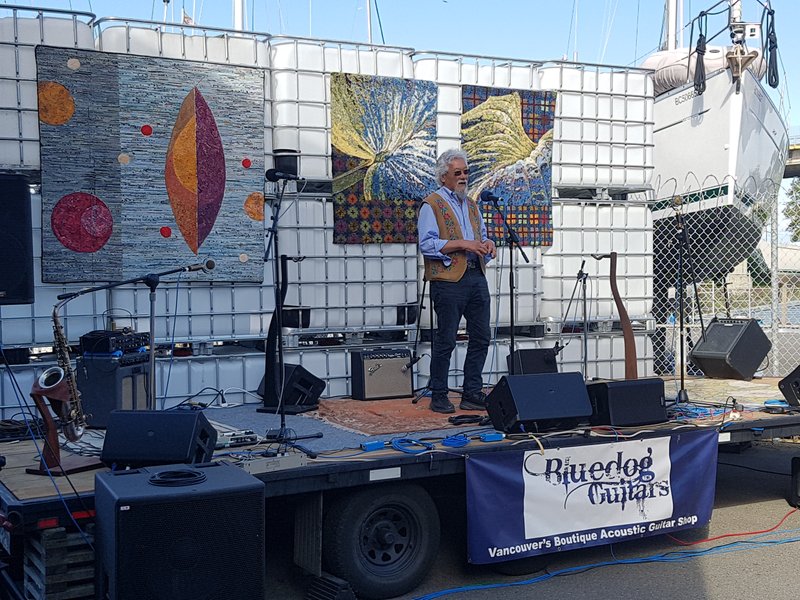 Broken Arrow Benefit Concert to Stop Kinder Morgan
With
very specials guest Hereditary Chief Phil Lane Jr & David Suzuki
and

Buckman Coe ~ Early Spirit feat. J Knutson - Dylan Ladd - PrimitiveSax - Lilli Carr
4 pm, Sunday, May 6 at Bluedog Guitars
Suggested Donation: $20+ (Tax Receipts available for donations over $100)
$1335 was donated to the Sacred Trust Initiative to assist with their legal fees to STOP KINDER MORGAN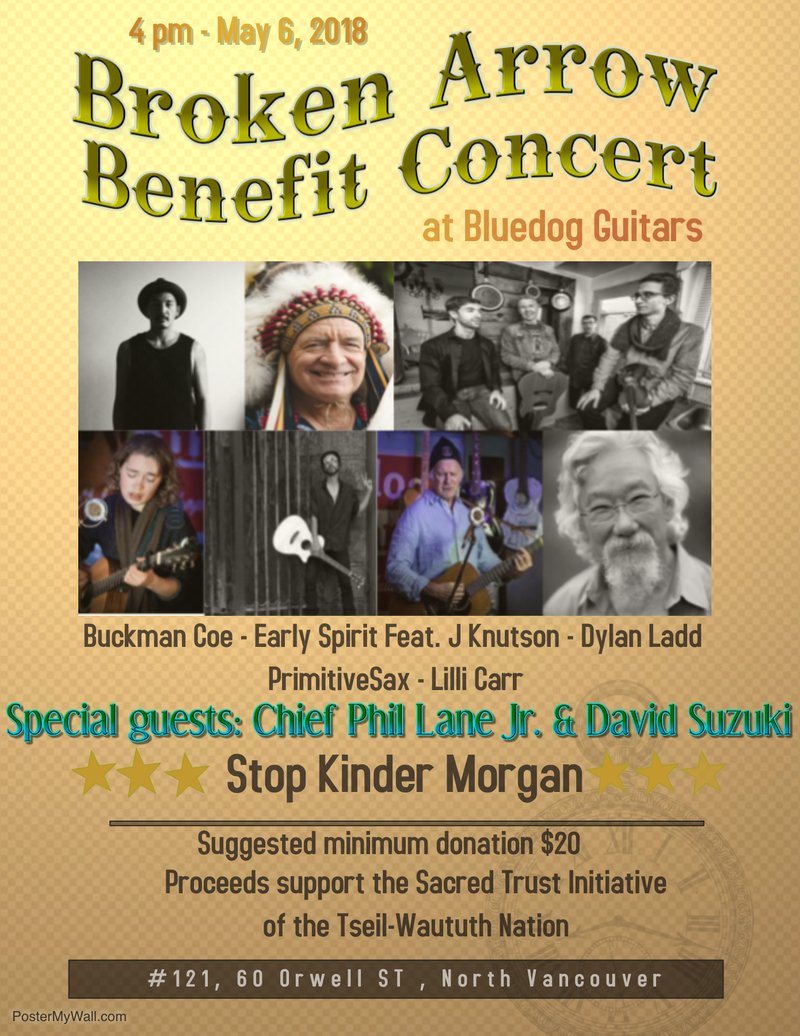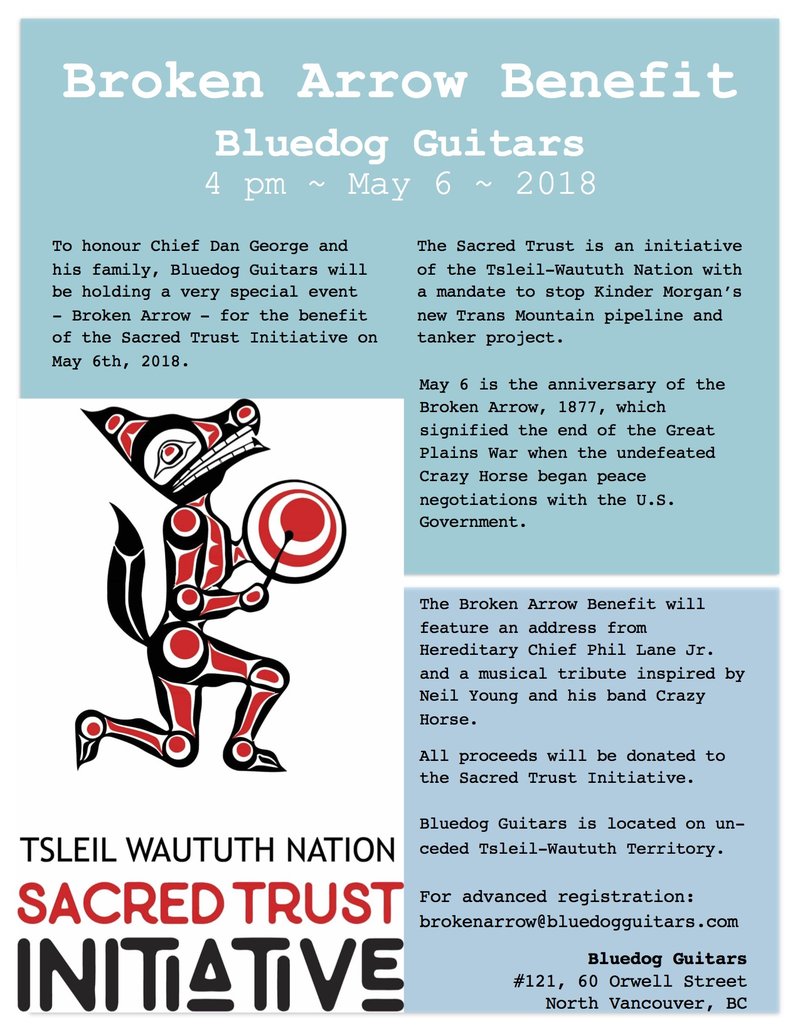 ---
Kris Schulz Guitar Workshop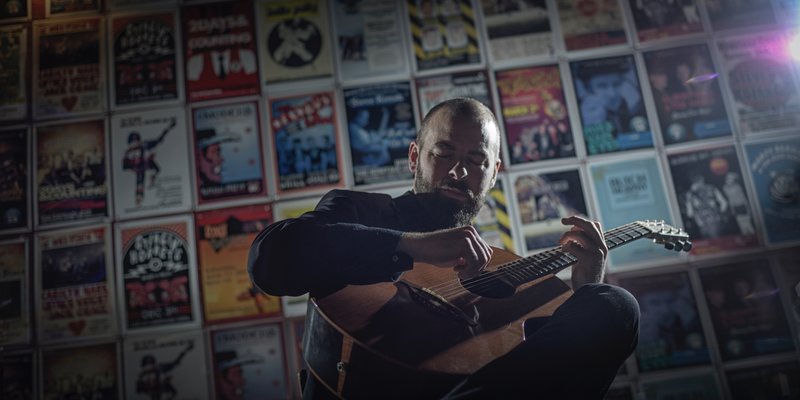 Bluedog Guitars is extremely excited to present two Guitar Clinics with one of the world's best guitar teachers - Kris Schulz! 


Open to all levels of players from absolute beginners to pros, there will be a Women's Only Clinic followed by an Open Clinic. These workshops have limited seating and will sell out fast!

Kris Schulz is the founder of Horizon School Of Music and has taught well over 50,000 hours of guitar lessons to thousands of grateful guitarists in the last 30 years. He is in high demand as a performer, instructor and session player and is also the music instructor at Electronic Arts.
Saturday, March 3
Women's Only Guitar Clinic 2 - 4 pm

Open Clinic 5 - 7 pm
$40
Guitar optional - Bring your guitar…Or not, if you're shy!
OCanadawg Gourmet Sausage Food Cart will be in attendance! 

Call Bluedog at 604-971-2893 to sign up!
Some of what you'll learn:
Develop effective and efficient practice habits 

Technique shortcuts

Physical development strategies for pick and fingerstyle

How to improvise with any style of music 

Composition and how to write your own music 

Finding your own style and voice as a player 

How to create a growth musical mindset

Pro gear tips and developing good tone

How to play and interact with other musicians 

Kris' detailed practice habits and teaching methods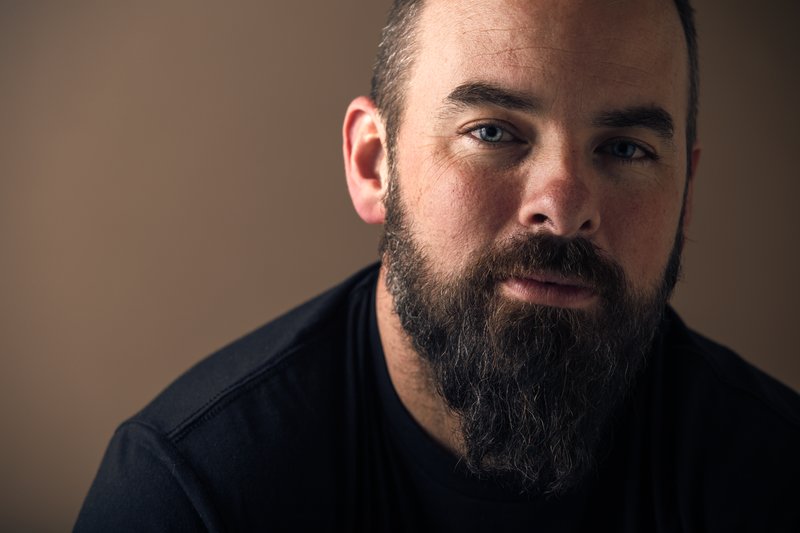 ---
Andy Powers & Michael Lille Concert
7 pm, Saturday, June 24, 2017
Very Limited Seating - Tickets $25 in advance - call 604-971-2893
Join us at Bluedog for an intimate concert featuring 
Andy Powers
 (Musician and Master Builder at Taylor Guitars) and 
Michael Lille
 (Songwriter and Sales Manager at Taylor Guitars)! 
You may know Michael best for his six-string prowess at Taylor Guitar Roadshows - but this evening is an opportunity to see Michael shine as the accomplished singer-songwriter he is, performing his Americana-style songs that you can actually hear the words to! 
Andy is a gifted musician on many instruments (pretty much anything not nailed down can be played by this talented luthier!) - and across many genres!
Dinner served by our friends from OCanadawg Gourmet Sausage Food Truck!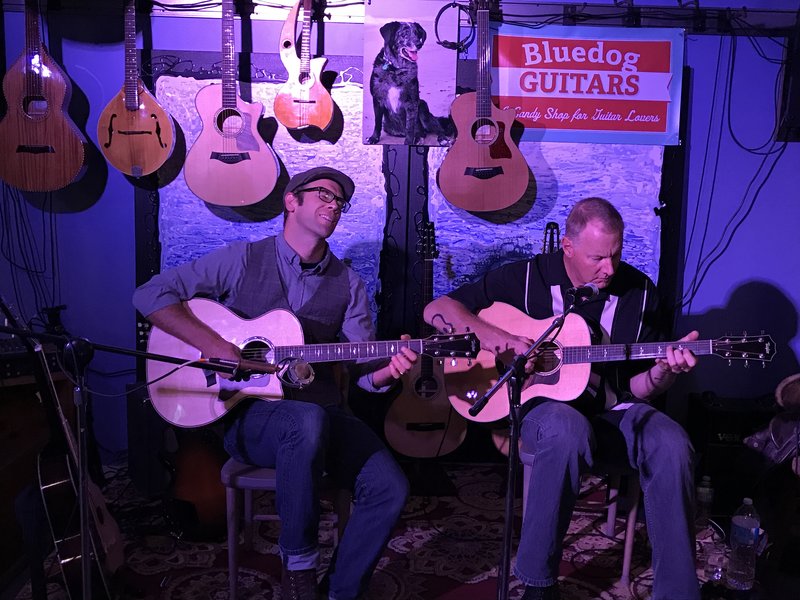 ---
Thursday, May 11, 2017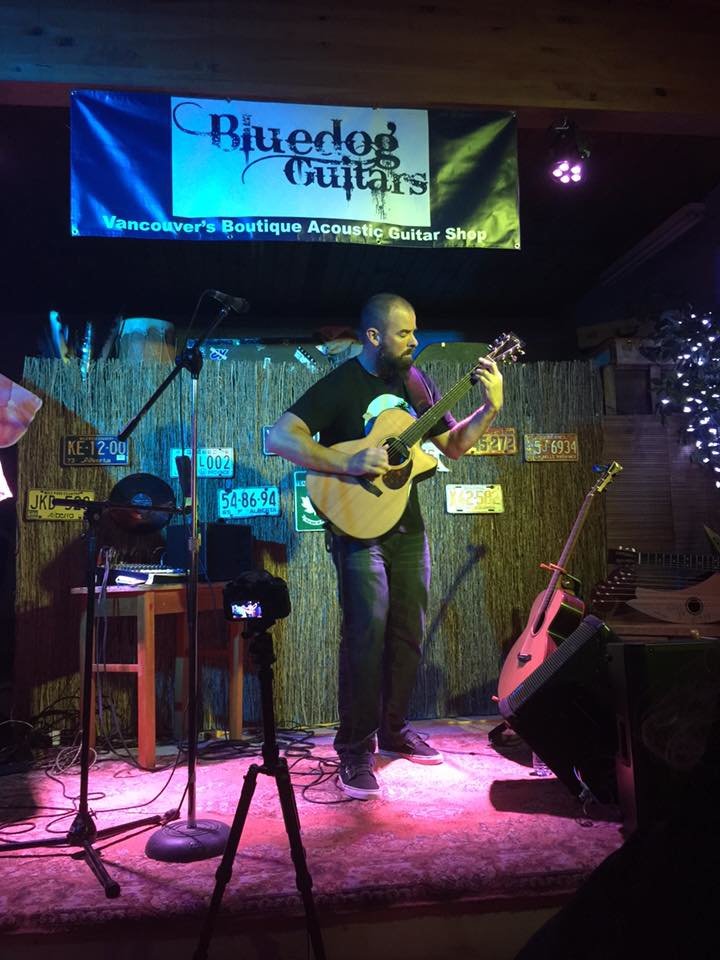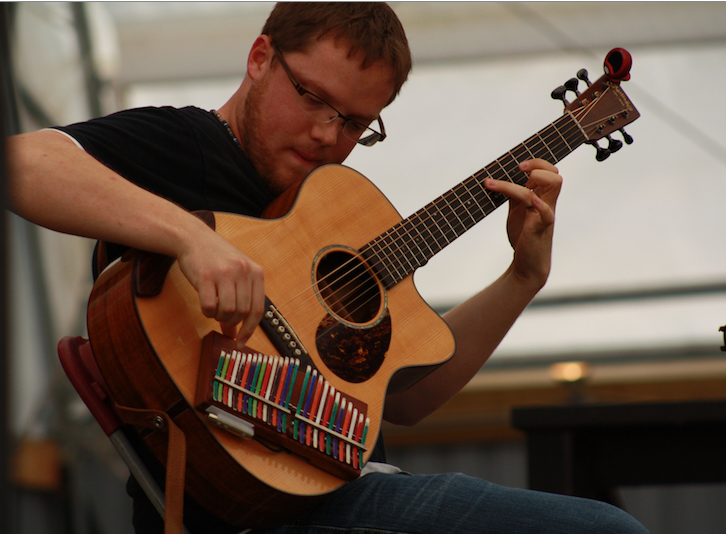 ---


---
Adam Dobres

 CD Release Party & Concert
with VERY Special Guests
The Gabriel Dubreuil Trio

Saturday, January 21, 2017 - 4 pm to 8 pm
~ Dinner Available! Tix: $25 - Call Bluedog at 604-971-2893


Adam Dobres
Celtic Fingerstyle Guitar  
Come celebrate the release of Adam Dobres' first Solo CD at Bluedog!
The Gabriel Dubreuil Trio
~ Gabriel Dubreuil – Violin     ~ J. Knutson – Guitar       ~ William Ross - Bass 
Described as "fast-rising" (The Georgia Straight) and a "coup-de-coeur" (Radio-Canada/CBC), the Gabriel Dubreuil Trio is a 'Swing-grass' group from Vancouver, British Columbia. They bring an innovative fusion of music from the Celtic and North American fiddle traditions and Jazz to the stage. The trio is comprised of Jay Knutson on guitar, William Ross on bass and Gabriel Dubreuil on violin. The trio released their debut album "Back To Back Bay" in fall 2016.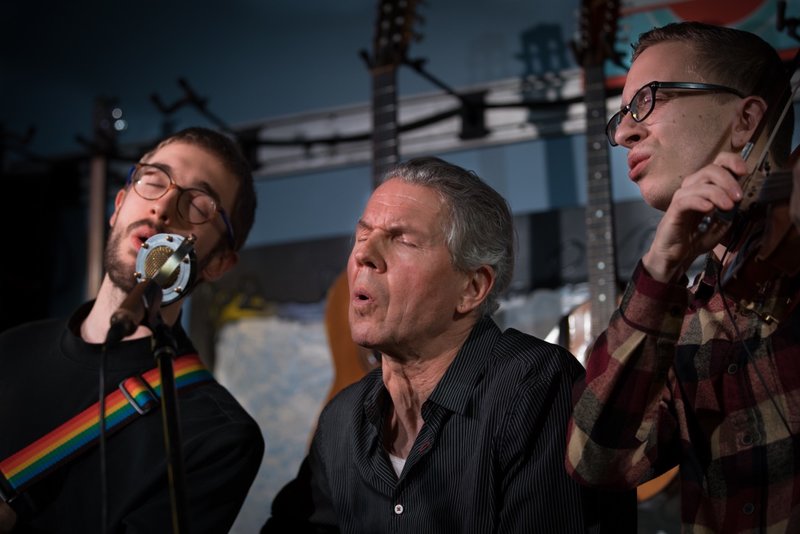 ---
Modern Fingerstyle Guitarists
Thomas Leeb / 
Adrian Bellue 
Live at Bluedog
7 pm, Thursday Sept. 1, 2016
Tickets $15 in advance / $20 at the Door
Dinner available - killer sausages from Food Cart O'CanadaDawg!
Call Bluedog at 604-971-2893 for tickets!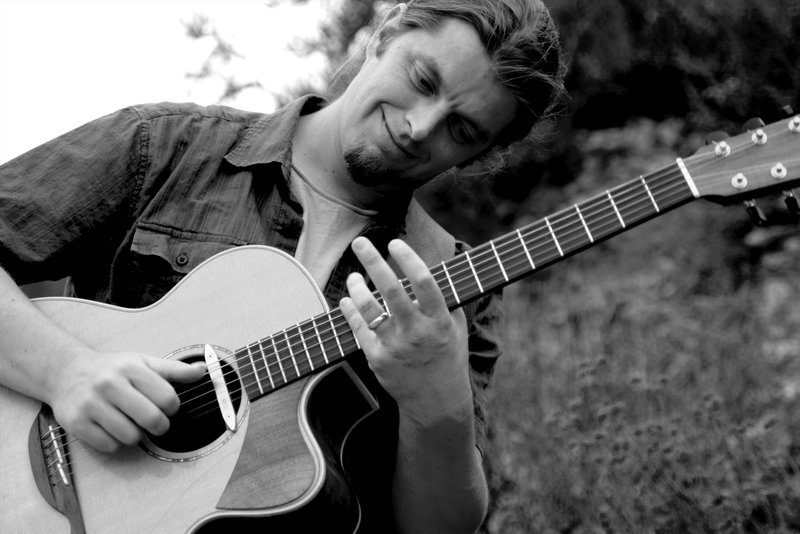 Thomas Leeb picked up the guitar for the same reason as every thirteen-year-old boy: he wanted to meet girls. He soon fell in love with the instrument, played his first solo concert at the age of fifteen and released his first acoustic guitar album at seventeen. Leeb is a frequent performer at concerts and festivals in Asia, the Americas and Europe and has been featured in numerous guitar magazines all over the world. Every year, he teaches workshops and master classes in universities and colleges and his album "Desert Pirate" was voted one of the essential albums of the last twenty years by Acoustic Guitar Magazine.
His peculiar guitar style owes as much to percussive techniques as traditional fingerstyle guitar. What sets Thomas Leeb apart from some of his contemporaries is his ability to make pyrotechnics serve the music. Three years studying West African traditional music give him a sense of timing and groove that is unusual in a guitarist. All this has earned him a loyal world-wide following and influential fans such as Eric Roche who was his guitar teacher, "for about five minutes and then I heard him play", Jon Gomm awarded him "ten out of ten Gomms" and Guthrie Govan who thinks that "what Thomas does on an acoustic guitar probably shouldn't be legal."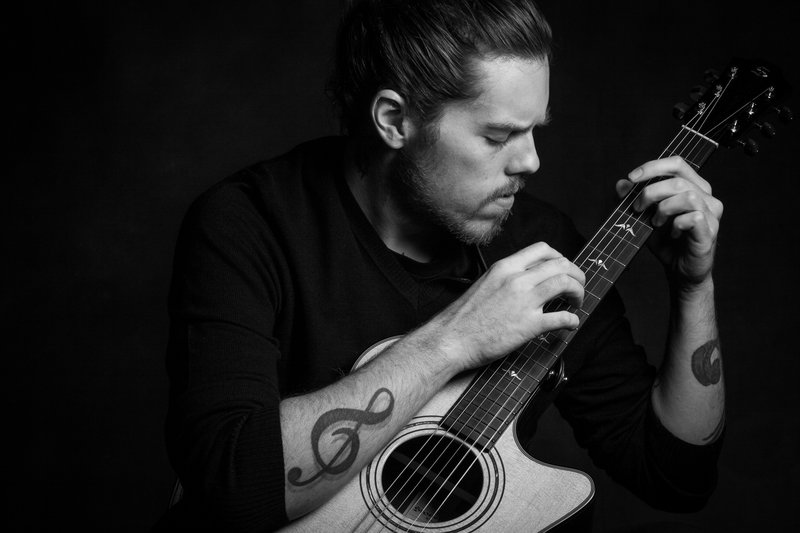 Producing his new album "Steppes" in Montreal with renowned guitarist and engineer Antoine Dufour, Adrian Bellue has been performing throughout the US and beyond with his modern percussive approach to acoustic fingerstyle guitar. For years Adrian has been a dedicated student of a unique yet ancient style of vocal expression from the far reaches of the Republic of Tuva, located in the center of the Asian continent bordering Mongolia.  In his album "Steppes" Adrian introduces his Tuvan-style throat singing and has been mesmerizing his audience with this complicated and audibly striking sound.  The fresh direction of his tonal odyssey is that of someone dedicated to their craft on every level.
---
A Late Afternoon at the Marina with 3 Songwriters...
4-8 pm, Saturday, August 20, 2016
with special guests 
Bluedog's own 
Paul Haggis 
and Adam Dobres
Tickets:

 $20 in advance or $25 at the door
Call Bluedog at 604-971-2893 for tickets!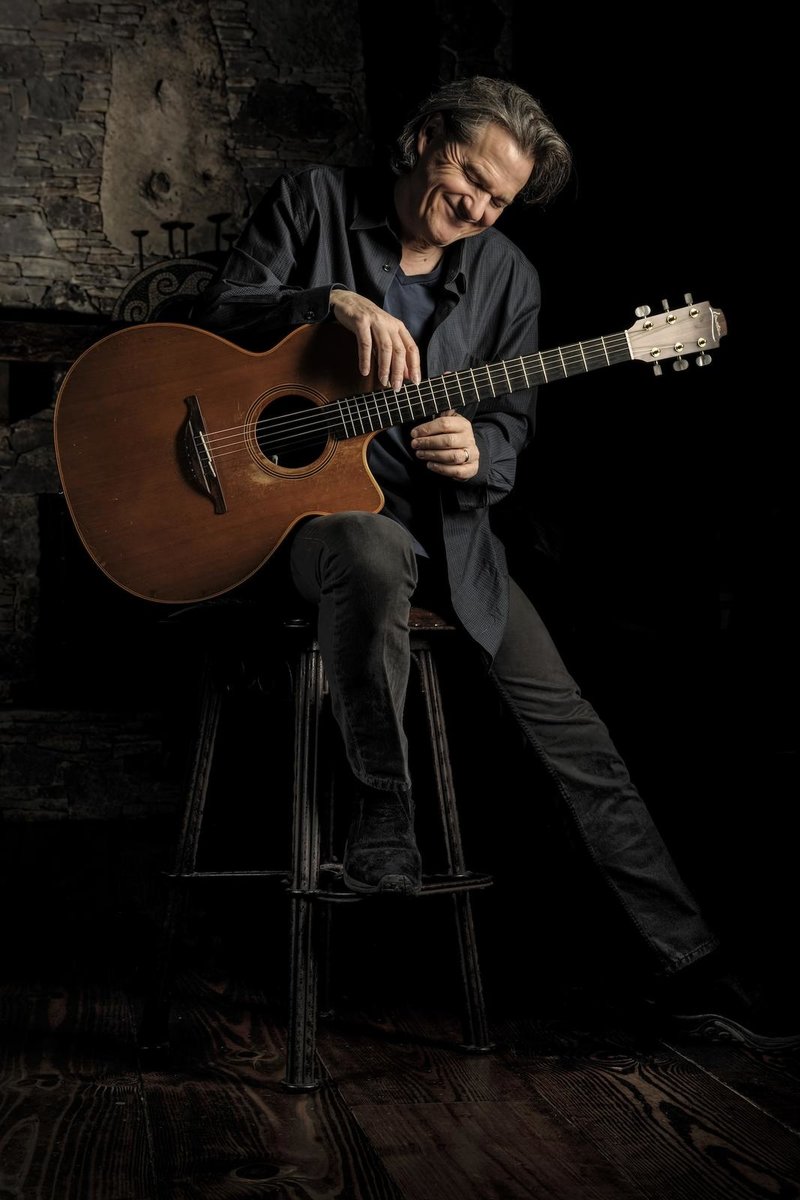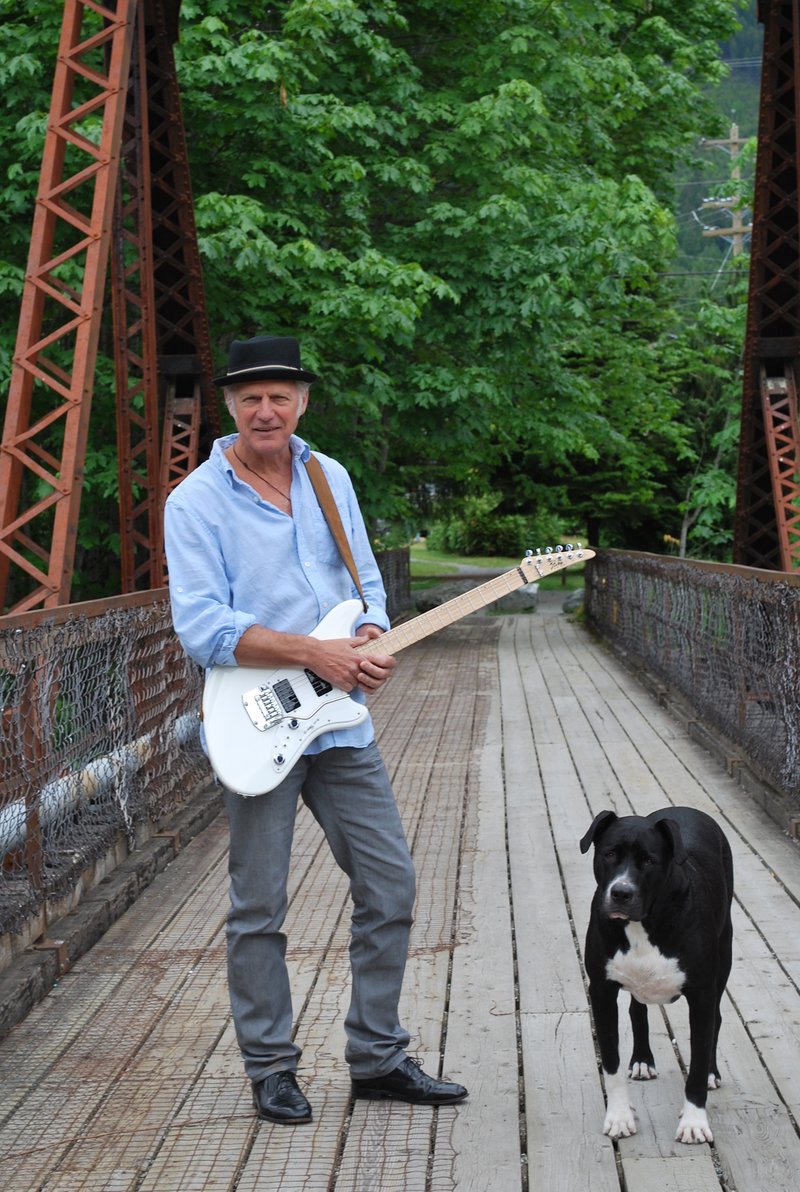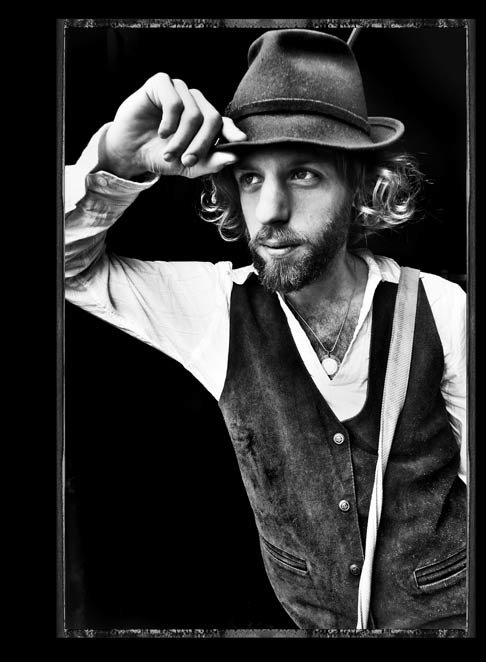 Billy Crockett
 

is a performing songwriter, music producer, recording artist, and the creative director of Blue Rock Studio in the Texas hill country.  He has recorded eleven solo albums and toured internationally. Billy is a multi-instrumentalist and has produced albums for Cliff Eberhardt, Grace Pettis, Beth Wood, RJ Cowdery, Darryl Purpose, and others.  He has been featured on the BMI songwriter panel at SXSW, the TV series 
Troubadour Texas
, the Academy of Gospel Music Arts, and as guitar clinician for Yamaha. Billy's most recent releases are 
Wishing Sky 
(folk/pop) and 
Passages
 (instrumental guitar). He has recorded and toured across four decades and has a new album and shows in the works for fall 2016. 
---


SOLD OUT




Pierre Bensusan
with

George Lowden

in attendance

Live
at Bluedog Guitars


- 7:30 PM, Friday, March 18, 2016 -
Pierre Bensusan Concert
- Noon, Saturday, March 19, 2016 - Pierre Bensusan Guitar Workshop 

For all levels of players, Pierre encourages you to bring your guitar! DADGAD Fingerstyle workshop with the world's most talented and eminent authority!
- 3 PM, Saturday, March 19 - George Lowden Workshop with Kris Schulz (FREE but you must sign up! Limited Seating)
George will tour you through the Lowden models and wood choices with accompaniment from Kris Schulz, answer your Custom Build questions, and help you design your dream Lowden Guitar!
- 7:30 PM, Saturday, March 19 - 
Pierre Bensusan Concert
Concert Tickets - $30 + GST
Guitar Workshop Tickets - $50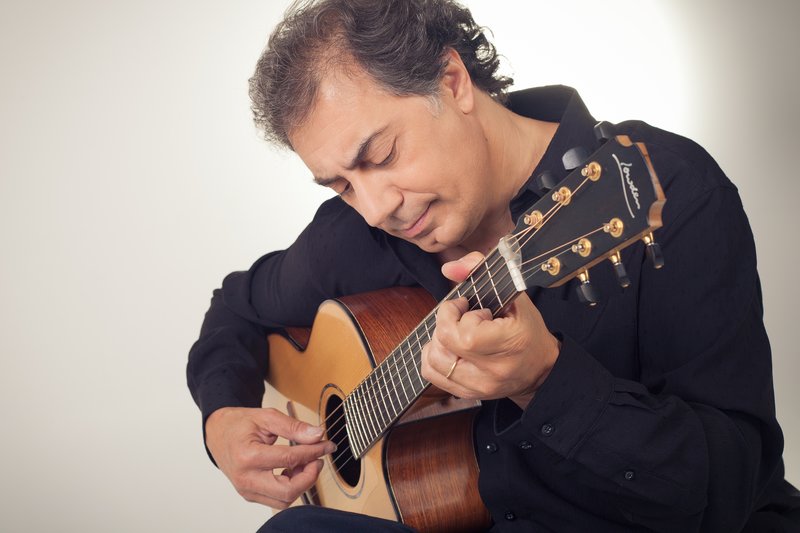 ---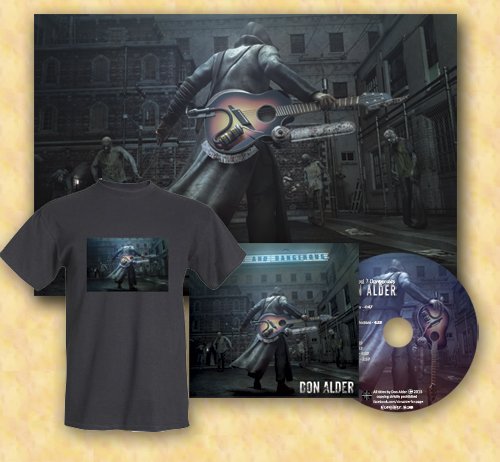 SOLD OUT!




Don Alder CD Release Party & Concert: ARMED & DANGEROUS! 
With Very Special Guests Adrian Bellue and Kris Schulz
7 pm, Saturday, Oct. 3, 2015
Don Alder is one of the world's best modern fingerstyle acoustic guitar players - in fact, he's the only person to win all three of the world's most prestigious guitar competitions!

Don will be joined by Sacramento's Adrian Bellue, the accomplished young fingerstylist who has shared the stage with the likes of Andy McKee and Antone Dufour, and local fingerstyle monster Kris Schulz, who many of you have seen on the Bluedog stage and in our video demos. 

---
Martyn Joseph Songwriting Workshop
7 pm, Thursday July 23, 2015
Songwriting Workshop, Q&A, a
nd a mini-concert with Martyn - in a very intimate space!
Martyn Joseph is a powerful singer and songwriter gifted with the rare ability to speak to the soul with his expressive and poignant lyrics. With a career spanning 30 years, 32 albums, over a half a million record sales and thousands of live performances, the versatility of his music touches genres of folk, rock, soul, folk funk and Americana, yet somehow all these labels cannot define the spirit of his music.
Compared to Bruce Springsteen, John Mayer, Bruce Cockburn and Dave Matthews, he has created his own style and reputation as a mesmerizing live performer and stands in his own right, built on a reputation for giving what thousands have described as the best live music experience of their lives. A unique talent driven by passion, social awareness and love for his trade, his music manages to empower and speak for the many. He's a jaw dropping guitar player who has developed a unique percussive style, teamed up with a powerful show stopping voice, and has been called "The Welsh Springsteen"


---