Hours & Directions
OPEN 11 am to 4 pm

Tuesday - Wednesday - Thursday - Friday


OPEN 11 am to 2 pm

Saturday
Private appointments available on request for out-of-town customers

---
How To Find Us:
#121, 60 Orwell Street
North Vancouver, BC V7J 3R5
Our new shop is really simple to get to:
- If you're going North on the Ironworker's Memorial Bridge into North Vancouver, take the Main Street Exit on your right.
- Take your next Left onto Mountain Highway, go down to the end and turn left on Bay Street.
- Go right to the end of Bay Street (and cross Orwell Street) and through the big metal gates between the two warehouses - we are located on the right inside corner of the first warehouse. There are numerous signs.
- Lot's of Free Parking alongside the chain link fence, beside our building, or on Orwell or Bay Street.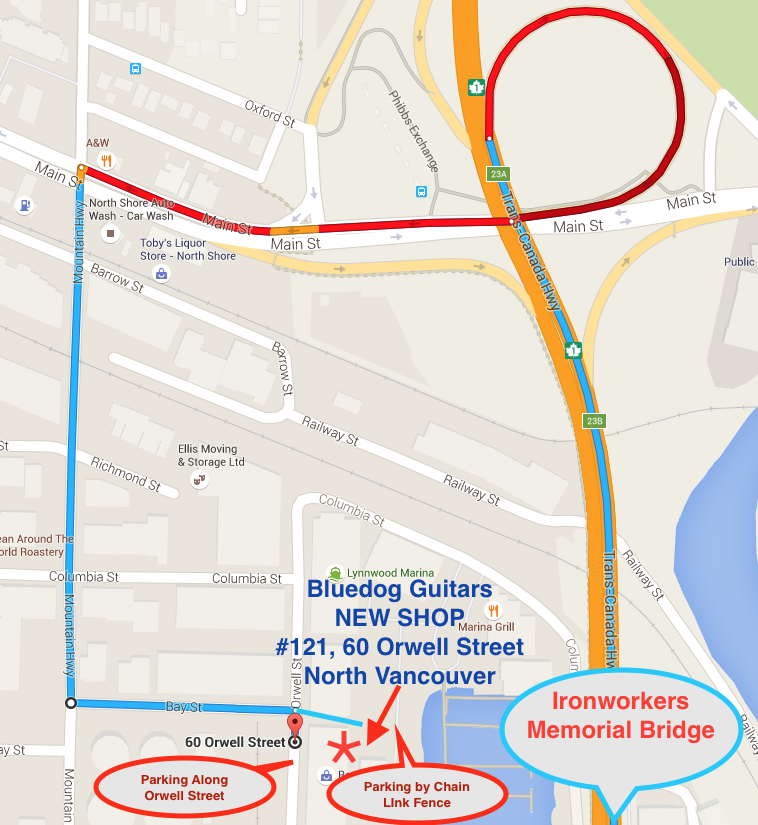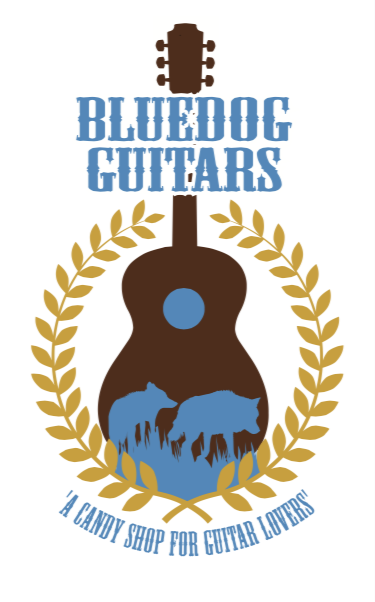 Please

call us

at 604-971-2893 - we love talking about guitars! You can also Email us.


District of North Vancouver, BC
Canada V7J 3R5