Listen to CBC Radio Interview with Bluedog Guitars owner Jenn Ladd!
Watch - Getting fitted for a Guitar - CBC North By Northwest Host Sheryl MacKay

Established May 1, 2012 by Jenn Ladd & Paul Haggis
Why we started Bluedog Guitars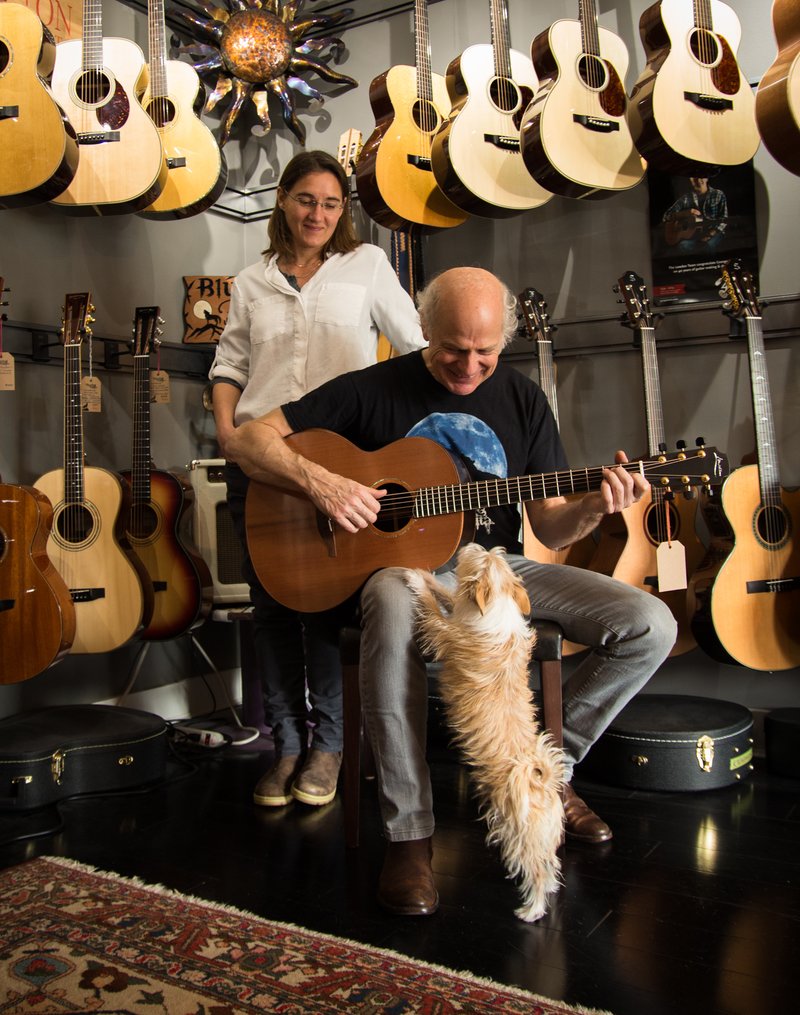 In 2011, when we went shopping for new guitars for ourselves, we were shocked to discover that there were no local guitar shops focused on really great sounding acoustic guitars - in the entire province! High-end hand-built guitars were impossible to find, unless you were lucky enough to stumble across a used one. Despite the economic downturn, we immediately saw an opportunity to have our own business doing something we loved and were passionate about.
We then spent nine months travelling around the Western United States, visiting local guitar shops, meeting guitar builders and attending the NAMM Show where we secured our dealerships with Lowden Guitars, Santa Cruz Guitars and Huss & Dalton. We also wintered in Puerto Penasco, Mexico, where we had our Honda Element and 1974 Boler hand-painted by Antonio Geraldo.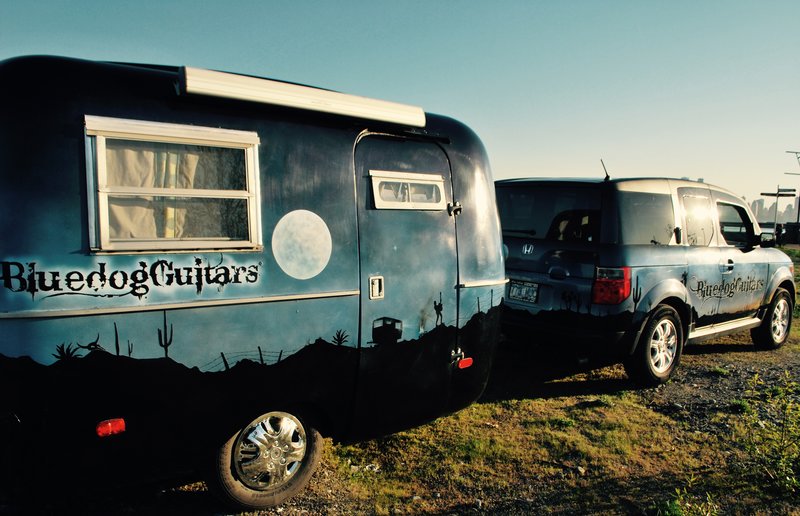 When we came back to North Vancouver, we met some of the incredibly talented local luthiers like Shelley D. Park, David Webber and Michael Dunn, and arranged to carry their instruments in our shop. We also developed a relationship with the magical Paul Iverson, who does all of our set-ups and repairs.
Bluedog Guitars has been the awarded the NAMM Top 100 Music Retailers Award six years in a row!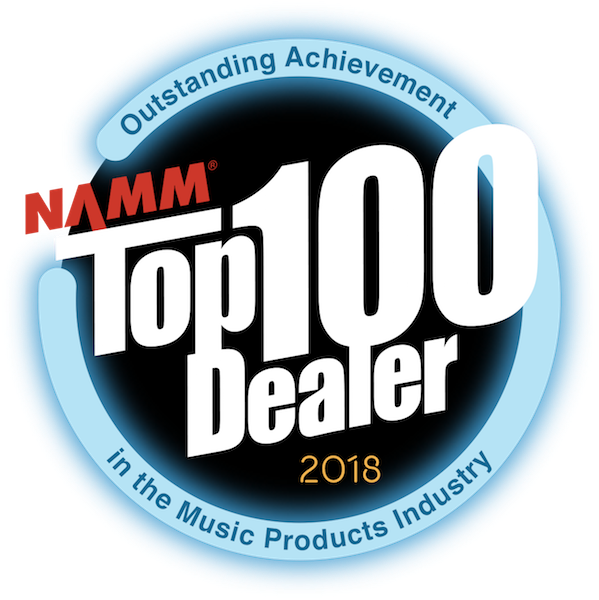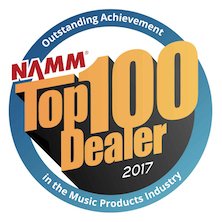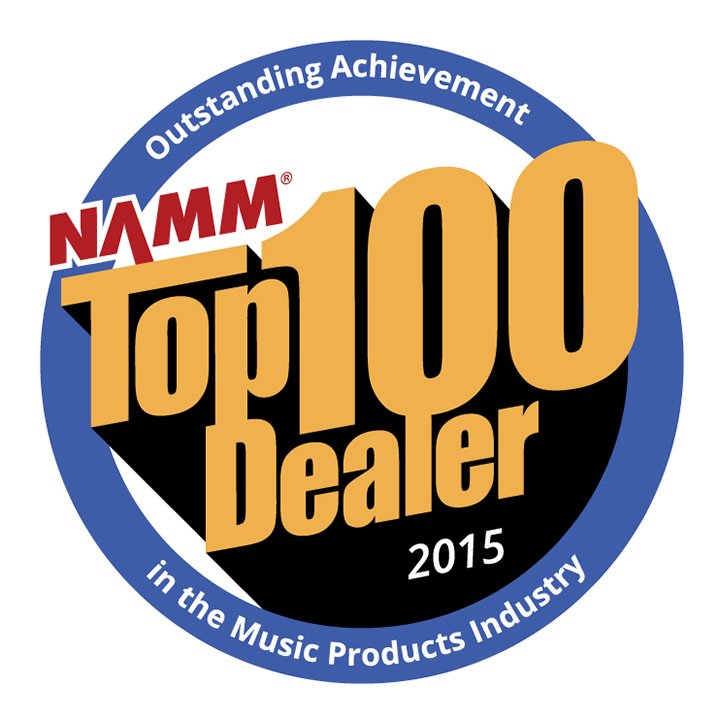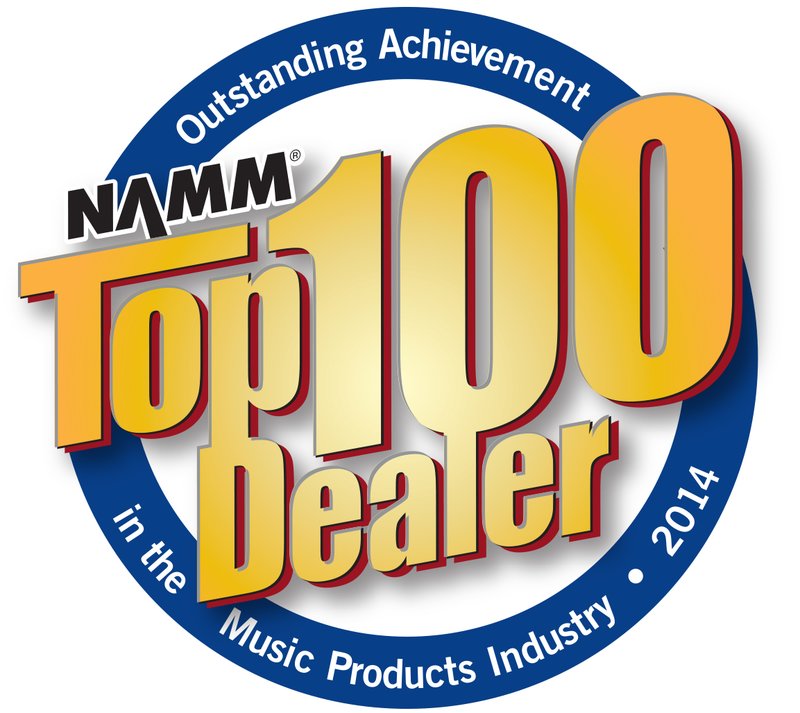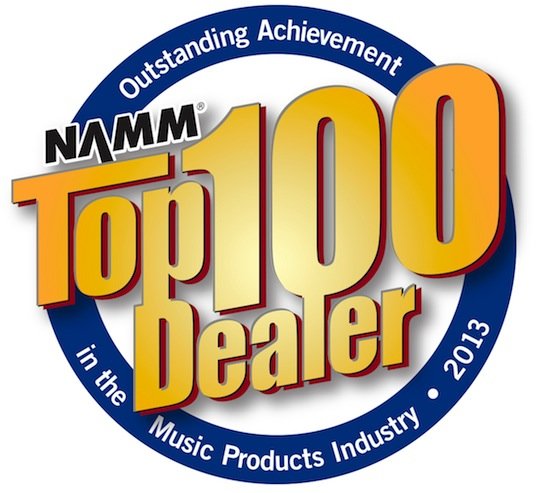 How Bluedog Guitars got its name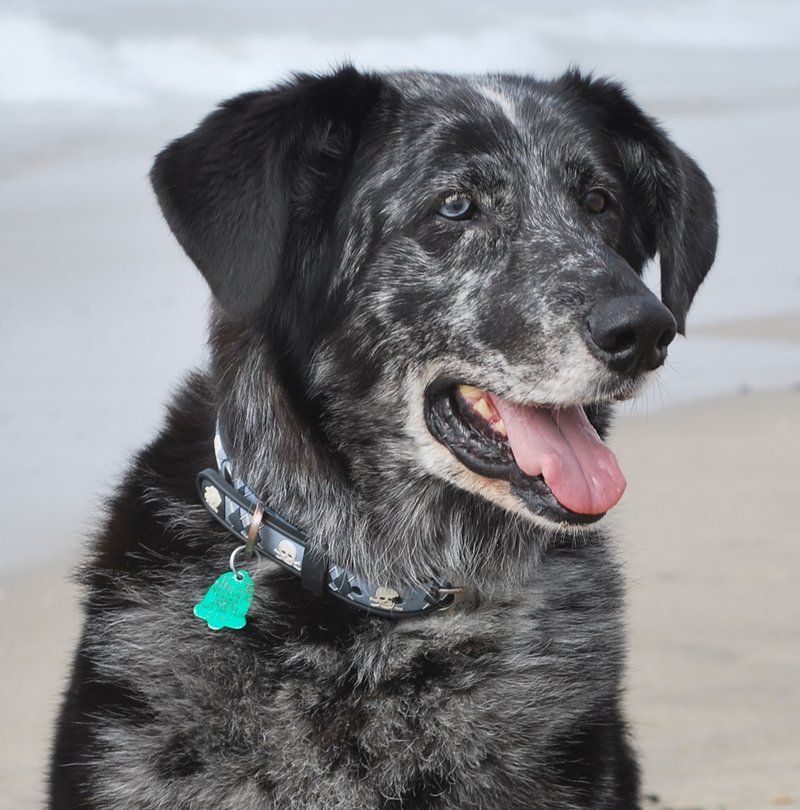 Bluedog Guitars is named after Solo, our 'Blue' dog - a Louisiana Catahoula Leopard Hound Dog crossed with a fair bit of Trouble.
Solo was an incorrigible street dog living the wild life in Edmonton in 1999, when she was captured by the Humane Society at the age of six months - and where we found and fell for her kind of trouble.
Solo was a Very Bad Dog for the first few years: a couch-killing, piano-eating, hole-in-the-wall-digging, Full-Moon-chasing, let-me-eat-the-cat kind of bad. But once we figured out she could be managed with a ball, stick or frisbee (wait a minute, maybe she was managing us!), we sorted it all out and she became, shockingly, the Best Dog Ever. Always happy (except when she sensed danger and became fiercely protective), she had an exuberance for life we'd all do well to follow.

Solo chased sticks into many of the world's oceans: she spent a few years chasing Roos in Western Australia and avoiding sharks in Port Hedland, her last winter on the beach in Puerto Penasco, Mexico, and her final days helping us set up the Bluedog Guitars shop in North Vancouver. We had to let her go just a few days before the shop opened on May 1, 2012.
Bluedog's Shop Dogs
All of Bluedog's Shop Dogs are rescue dogs.
Frida
, the Chihuahua, is the Boss Dog: she's from the Barrio in Puerto Penasco, Mexico.
Sassafras
is a Maltese/Yorkie/Chihuahua troublemaker from
Collar of Hope Rescue
in Tacoma, Washington (Sassy was dumped in a field alongside her mother and siblings in Riverside, California).
And meet our newest team member - Djangus, an English Bull Terrier X also from Collar of Hope Rescue! What a noble pup!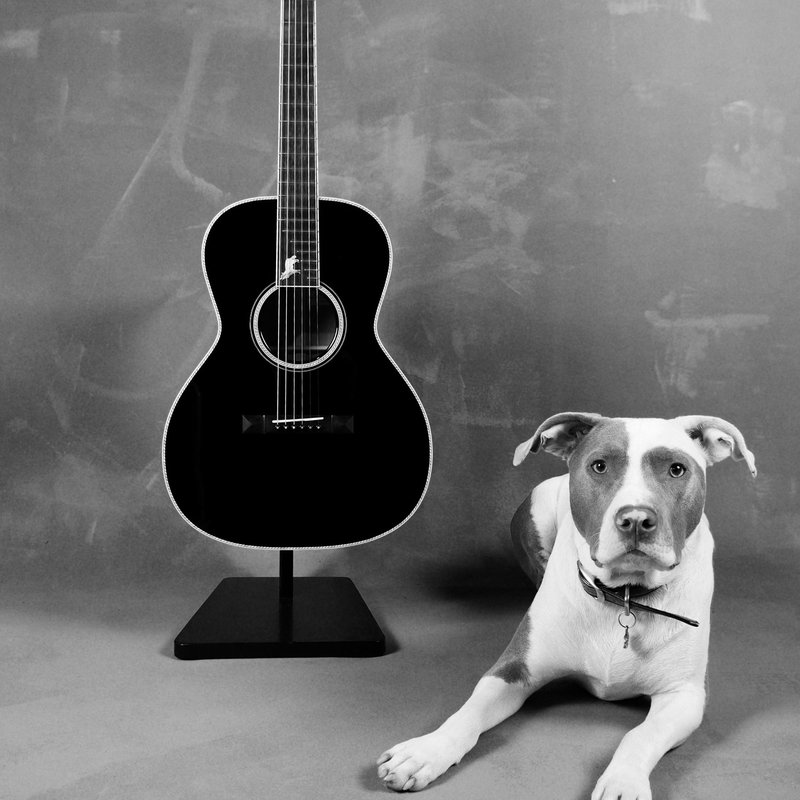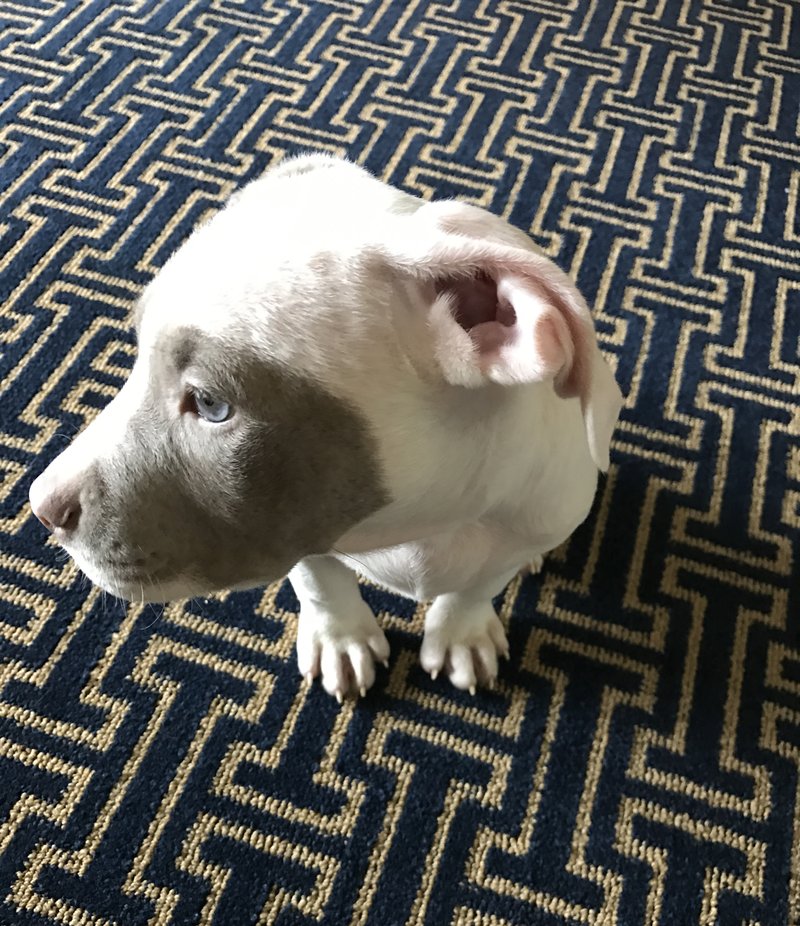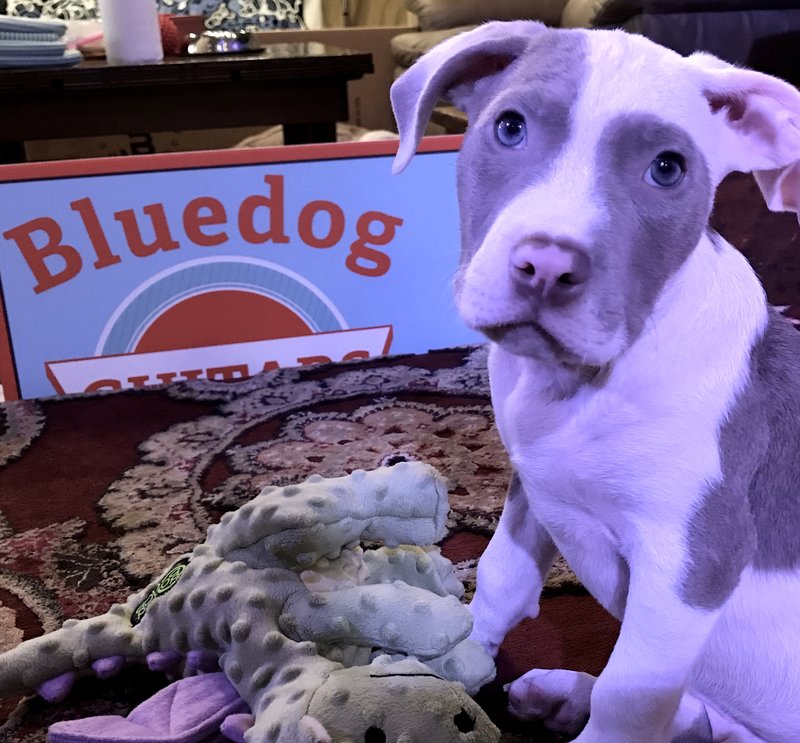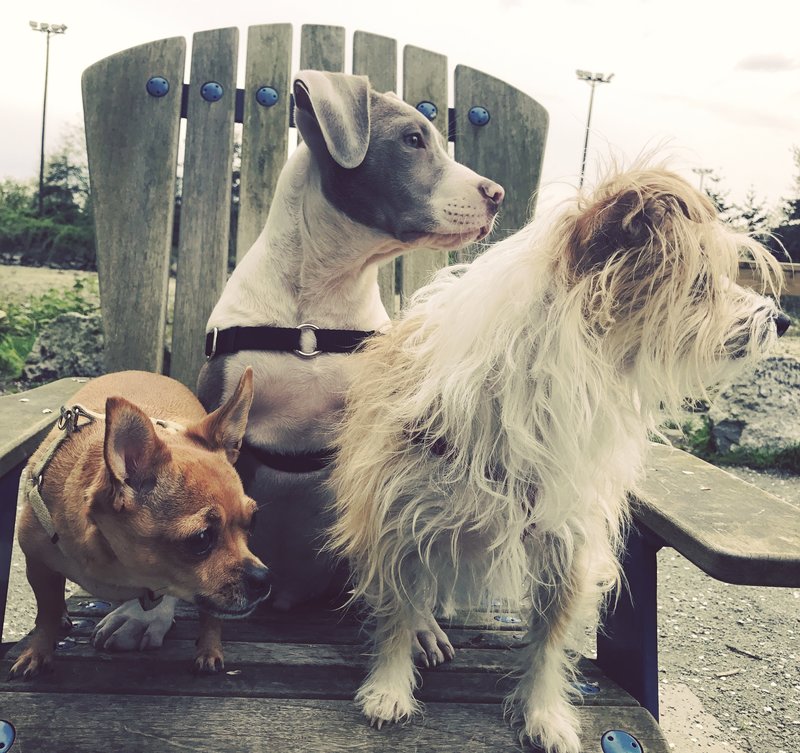 Deacon
was our 100 lb. Pit Bull/Mastiff cross from the RSPCA in Perth, Western Australia - we had to let him go to the great off-leash park in the sky in 2016 at the age of nine.